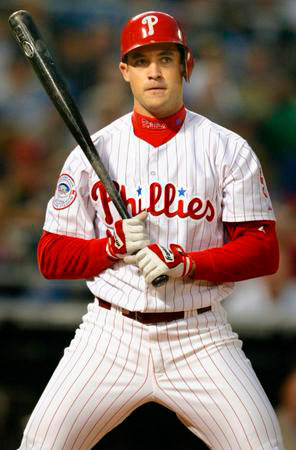 Rejoice if you are a fan of salary cap fantasy baseball. Although the holidays came late for you this year, once 33 home run guy
Pat Burrell
signed for a very low $8 million a year, the market was set low this off-season, meaning you'll be sure to get some cheap deals.
Jason Giambi
and
Adam Dunn
are both power guys who haven't signed yet (Giambi is rumored to be close with Oakland for a paltry $5 million) and won't get rich this off-season. Once January 1st comes and goes and spring training draws near, players start to panic and begin to lower their demands. In addition, with the increased focus on player development and young talent
, these veterans won't command much cash despite solid numbers entering their walk year.
All three of the players mentioned so far are good for at least 30 home runs this season if healthy and other vets like
Bobby Abreu, Trevor Hoffman,
and
Derek Lowe
should all see their asking price come down while their production stays the same, meaning a better buy for a fantasy owner looking to fill out the bench.